In a fragmented VR market, one company wants to unite them all
chinatopwin chinatopwin 2017-07-18 09:23:01
Virtual reality is a mainstream phenomenon these days, with major headsets like the Oculus Rift 
and the HTC Vive now increasingly in consumer hands. There's even a flourishing market in the 
lower-end, with Samsung's Gear VR and Google's DayDream leading the way. But with so 
many different platforms, the VR market is getting increasingly fragmented.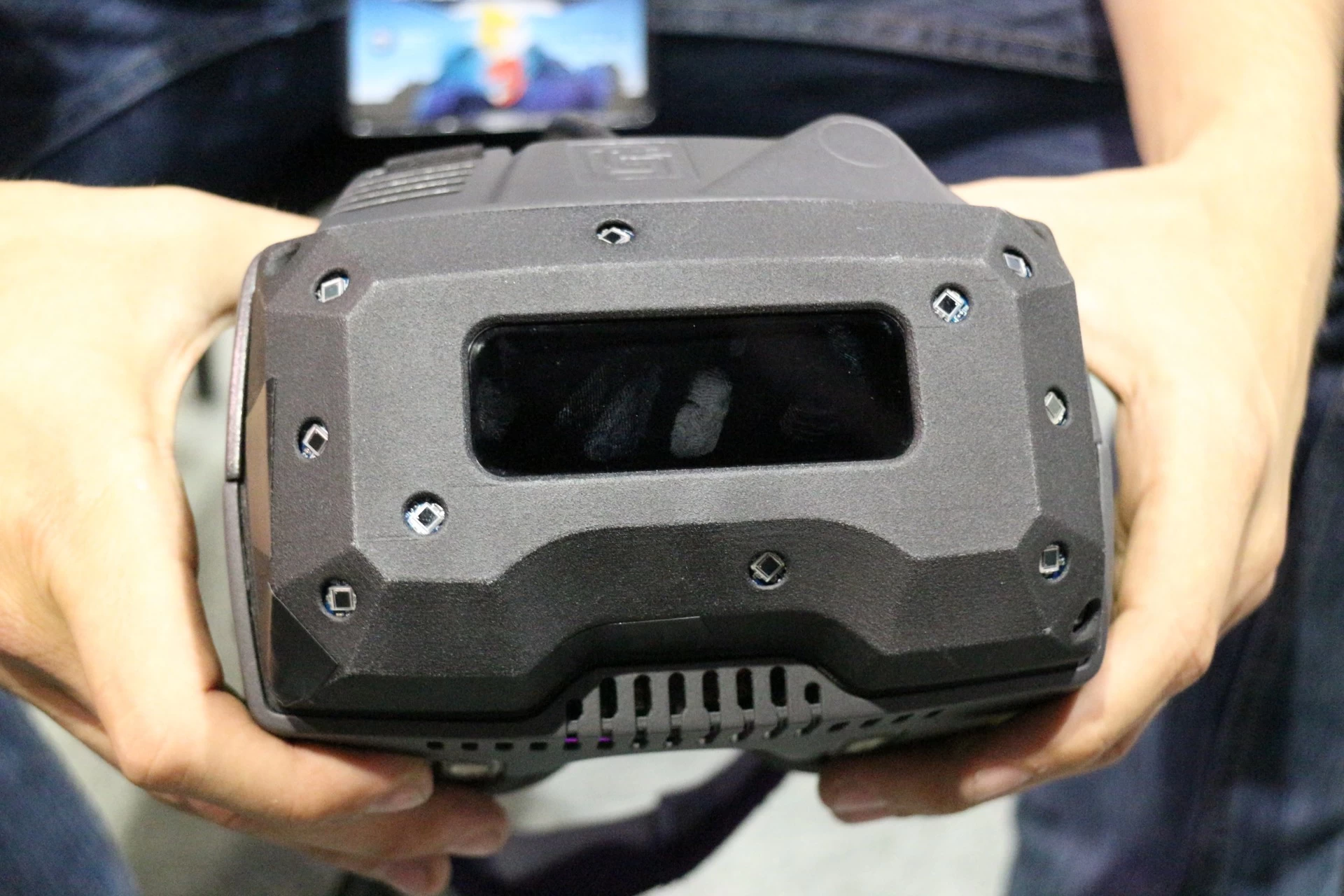 One company, however, is planning on a headset that can run on not just one major VR 
platform, but three (Oculus, SteamVR and Daydream). What's more, it has positional 
tracking, an eight-hour battery life and while it can be used with SteamVR while tethered 
to the PC, it can also be standalone while on Android. It's made by GameFace Labs, and 
it promises to be the one headset to rule them all.

If the name GameFace Labs sounds familiar, you might remember it from when we covered 
it at CES 2014. We had given the Best of CES award to the Crystal Cove edition of the 
Oculus Rift, which was the best and most forward-looking piece of VR tech we saw at the 
time. Yet, we also took a look at what GameFace Labs had, which was a standalone VR 
headset that ran on Android. The prototype was pretty rough around the edges, but the 
proof-of-concept was there. It worked.
Three years later, and the VR landscape has changed. GameFace Labs' plans to put its 
headset in stores fell by the wayside. But instead of faltering, the company evolved. Now, 
it's focusing its efforts on making a headset that's compatible with as many systems as 
possible. The result: A surprisingly capable and powerful piece of hardware that could 
very well be the future of VR headsets.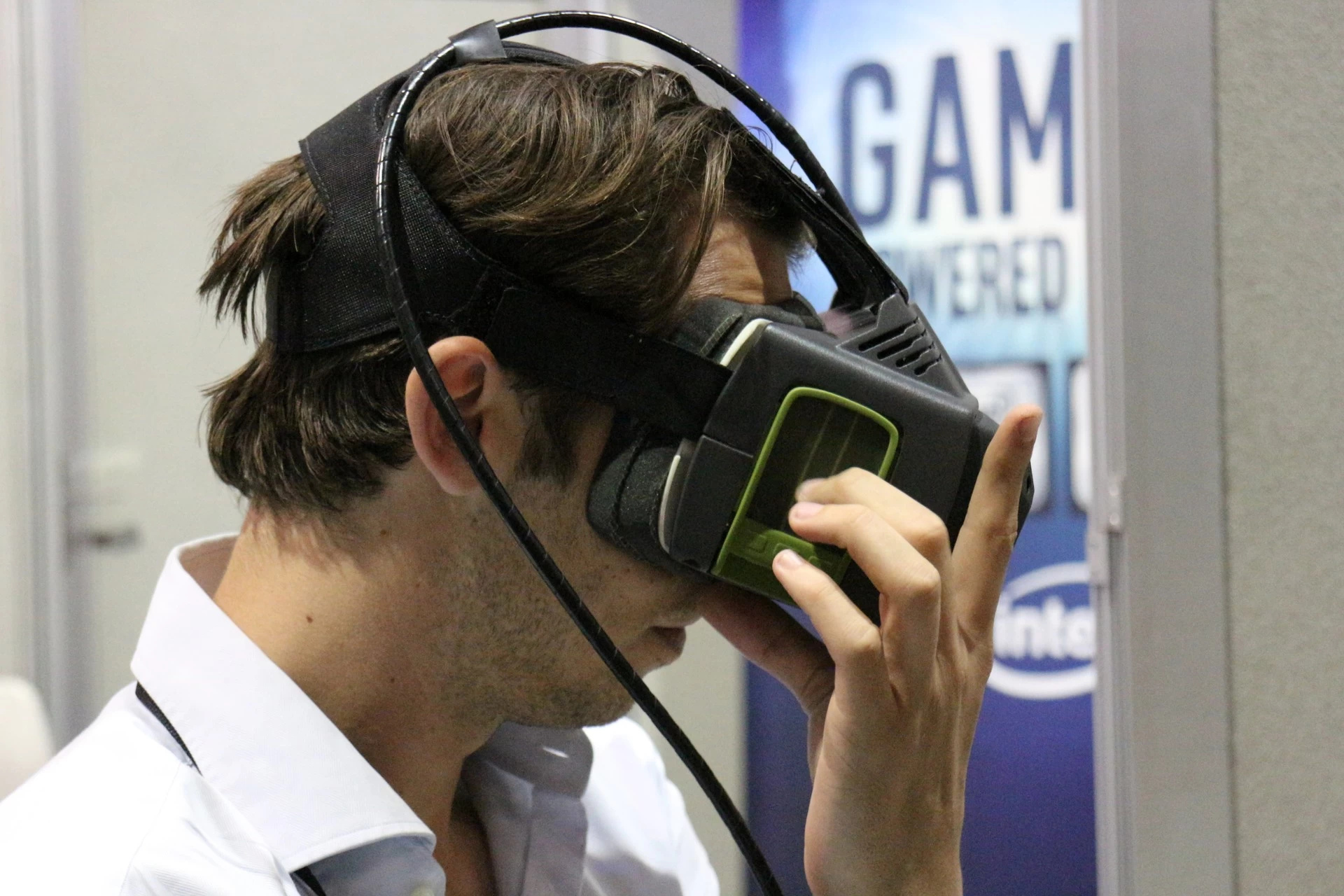 We took a look at the current prototype -- which the company calls the EP1 -- and as you can 
imagine it's very different from the MarkIV we saw in 2014. It's still standalone and it still runs 
on Android, but now it's equipped with the latest NVIDIA Tegra SOCs, making it much more 
powerful than your regular smartphone. Hook it up to a PC, and you can run SteamVR 
content just like with the Vive.

Other specs include two 90Hz 2,560 x 1,440 display panels (custom made by Samsung) 
with a 120-degree field of view. There's also 3D-tracking technology thanks to Intel's 
RealSense cameras and Leap Motion's hand tracking sensors. It also has a unique 
technology that lets GameFace download content up to 100 times faster than traditional 
downloading methods, which Ed Mason, GameFace's CEO and Founder, says enables 
instant gratification VR content with zero latency.
"Everything is cloud delivered but locally rendered for a latency free VR cloud gaming 
experience," says Mason. It even has a built-in fan that promises to keep things nice 
and cool during operation.

GameFace partnered with Valve to support SteamVR. The EP1 is thus completely 
compatible with Valve's Lighthouse room-scale, sub-millimeter positional tracking. 
Indeed, if you take a look at the front faceplate, it has the same pockmark array of 
sensors of the Vive, and it's compatible with HTC's Lighthouse base stations and with 
the Vive wand.

This makes the GameFace headset the first ever standalone headset with Lighthouse 
positional tracking in an Android environment. That means that If a developer already 
has an app on Daydream, they can use Gameface's SDK to make it compatible with 
the more advanced tracking technology, allowing them to have Daydream apps that 
utilize the same kind of Lighthouse capabilities as more advanced Valve hardware. It 
promises to make Daydream games way more immersive.

The addition of positional tracking makes the GameFace compatible with controllers that 
have six degrees of freedom (this is when controllers are actually trackable objects in the 
space, which allows for greater immersion). Mason says that the final version of the 
headset will ship with a single Lighthouse base station, mostly for ease of setup, and 
also because it doesn't need more than just the one.