"Tian Yi Zhou No. 1" completed the autonomous rapid rendezvous and docking test
chinatopwin chinatopwin 2017-09-14 09:16:13
"Tian Yi Zhou No. 1" completed the autonomous rapid rendezvous and docking test.
China News Agency, Beijing, September (Xiao Jianjun Yang Xin) - at 23:58 on September 12th, 
the day one cargo spacecraft successfully completed the two Heaven space laboratory 
independent rapid rendezvous and docking test 13
This is the manned space laboratory Chinese mission a complete success after the 
implementation of a series expansion test is one of the projects, to verify the rapid cargo 
spacecraft rendezvous and docking capabilities, comprehensive benefits to further develop the 
task of building engineering, following development of technology to lay a more solid foundation 
for the Chinese space station.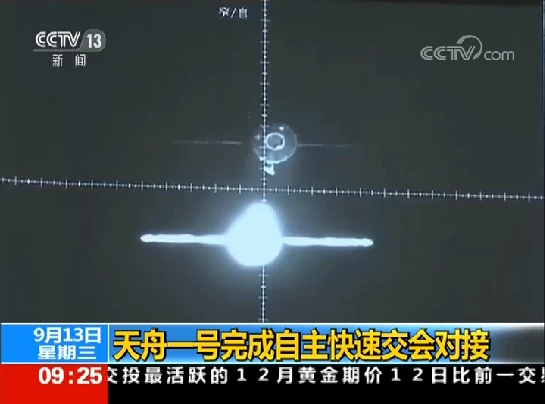 The start of the experiment, researchers on the ground "boat one day" has implemented the 4 
orbit control, to ensure the "initial orbit boat one day" and "Tiangong two" fast rendezvous test, 
completed the test preparation.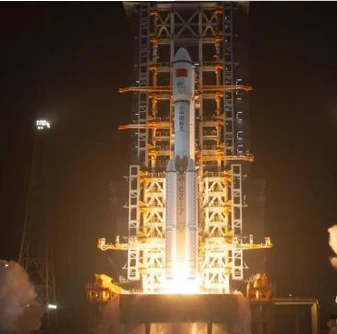 17:24 on September 12th, convicted of ground commands, control the "one day boat" into 
autonomous rendezvous and docking mode fast, long-distance autonomous navigation and 
autonomous control is divided in two stages. In the near distance autonomous guidance, "one 
day boat" to the end point of long-range navigation of autonomous navigation in autonomous 
control; close, "day a boat" in "with the Tiangong two", using the rendezvous and docking related 
navigation equipment, complete with "Tiangong two" rendezvous.
"One day boat" and "Tiangong two" docking mechanism, complete the docking test, the whole 
process lasted about 6.5 hours. The following day boat on the "will be carried out third times, is 
also the last time before the propellant in orbit orbit feeding test. (end)