Changsha intelligent robot "Grand View Garden" will amaze the world
chinatopwin chinatopwin 2017-11-07 09:32:02
Build an intelligent robot stage that radiates the globe and affects the world.
Changsha intelligent robot "Grand View Garden" will amaze the world.
Intelligent waiting for manufacturing top event -- the second Chinese (Changsha) .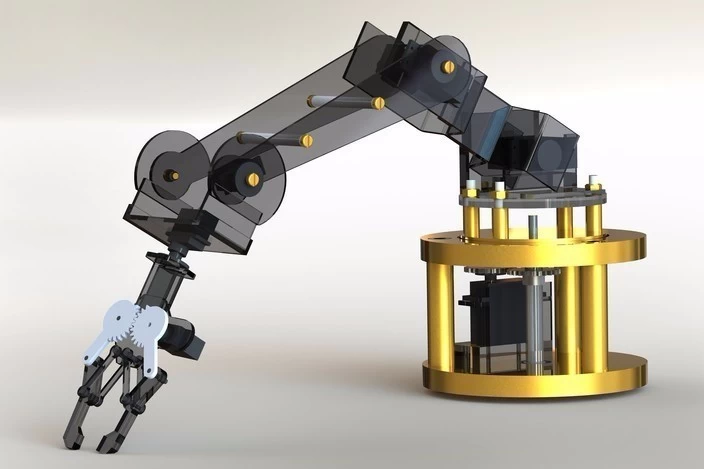 intelligent manufacturing summit and Changsha international intelligent manufacturing technology 
and equipment exhibition will be in December 2017 4 - 8 at the International Exhibition Center 
Changsha gorgeous bloom. This is an industrial extension, and a new economic leap forward 
development of the event, it is a human nature and science and technology show, perfect 
competition and competition.
In order to create innovation help to boost the intelligence made. Intelligent digital trend 
accelerated, intelligent robot technology has a profound impact to the traditional manufacturing 
industry, manufacturing industry using the intelligent robot thinking remodeling, to achieve the 
transformation and upgrading of manufacturing industry, become the important topic of thinking. 
The machine, the rapid development of sensor technology, not only promotes the integration of 
intelligent the robot and the manufacturing industry, but also greatly enhance the intelligent 
manufacturing and digital development speed and level.
It is reported that, in Changsha Yuhua District, high-tech zones and other "intelligent robot" 
exhibition, will be the first in Changsha International Exhibition Center to build intelligent robot 
"Grand View Garden". A large number of intelligent manufacturing enterprises will be unveiled 
and the intelligent robot enterprises to highlight the application as the main line, to innovation 
and development as the guidance, to take to research. For enterprises, the benefits of the 
people, the benefit as the goal in the country, bring infinite charm and imagination world.
Intelligent robot "Grand View Garden" will create a high degree of participation, the high 
international industry gathering, including industrial intelligent equipment, industrial automation, 
industrial robot, sensor connector, motion control, embedded system, industrial automation 
intelligent interpretation of industry best solutions for professional buyers to provide a 
convenient, easy procurement channels. Is a comprehensive solution for industrial intelligent 
industrial automation, production and process automation, electrical systems, robotics, 
industrial IT and the informationization of manufacturing industry, micro system technology in 
the international event.
New technologies such as bamboo shoots after a spring rain like development, will bring the 
development of intelligent manufacturing industry way unexpected or model change, whether 
it is business or personal, are looking forward to "intelligent manufacturing". Through the 
intelligent robot "Grand View Garden" the public exchange platform, will have the force to 
promote the application of intelligent robot technology and industrial intelligent and set off in 
Hunan throughout the development of a new climax. Changsha intelligent robot "Grand View 
Garden" will be as a starting point to build Changsha, global radiation, influence stage 
intelligent robots in the world.