Pilot in 2016 HK electronics Fair
Andy 2016-05-16 18:17:11
 We China Topwin attend this 2016 HK electronics fair from 13-16 April 2016, and our boothNo.
 Is 3C-D26, share with wonderful moment with you.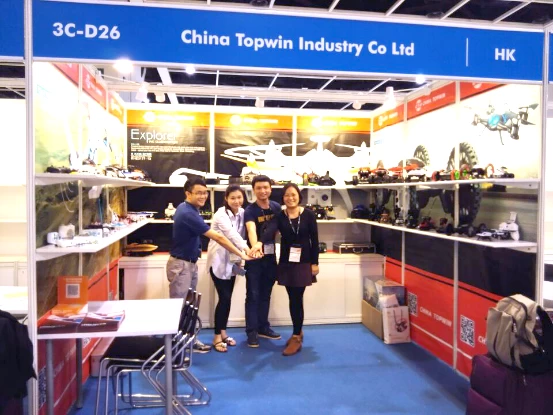 So proud to represent China Topwin to be one of pilot demonstrating some of our best drones 
in the Drones Demo Area.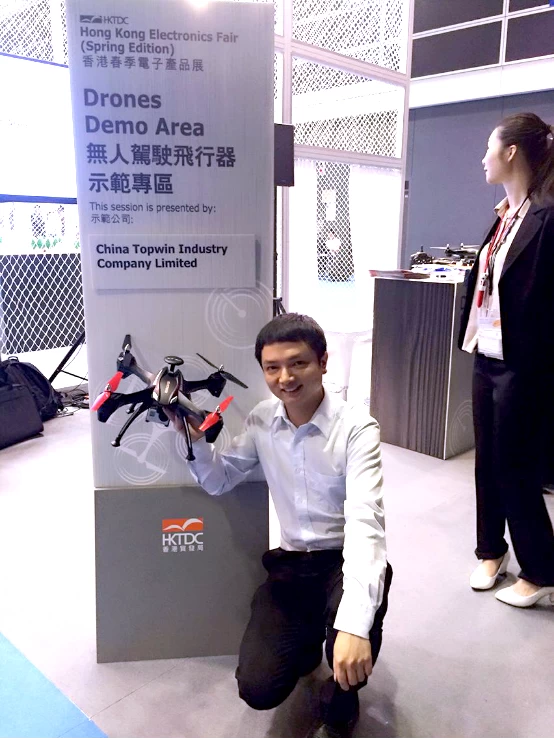 The one I fly is big drone with gimbal camera, Headless mode, altitude locking, 720P HD
 gimbal camera included. The first drone with gimbal camera in toy level, the gimbal with
 servo which makes camera more stable and can adjust the angle of camera by controller.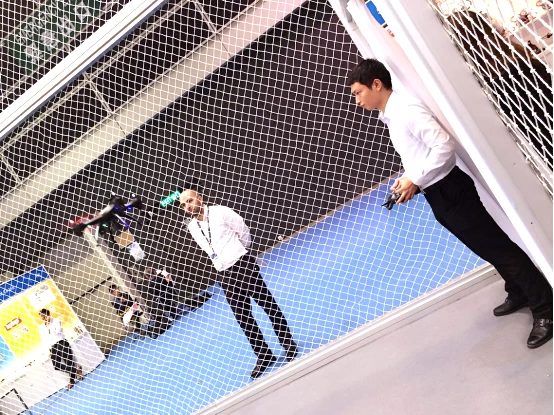 Just enjoy the show, my friend!