HOT seller IN Amazon and Ali-express
Mone chinatopwin 2017-03-27 10:42:54
      HOT seller IN Amazon and Ali-express
Guess what is getting hot in the market? No doubt that it is Hand Spinner fingertips.
Large stocks available now, most important, very nice price, you will not believe it.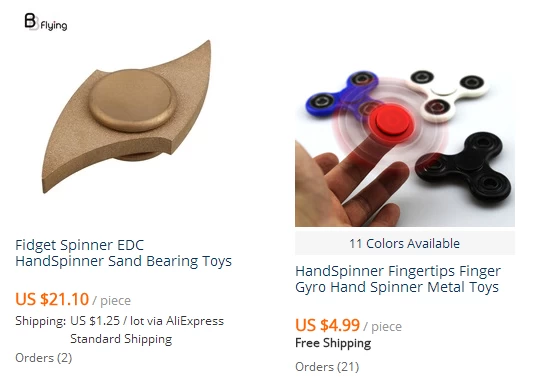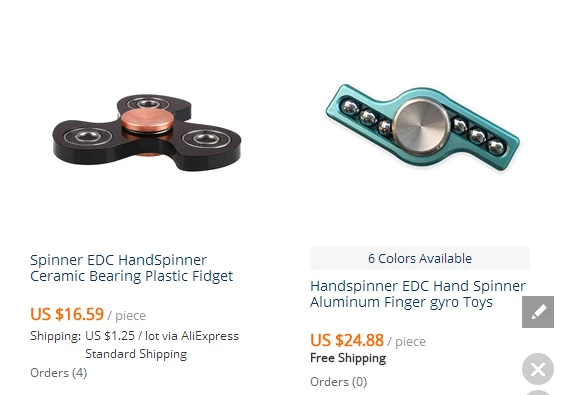 Why you should have one?
1.Material is Brass/Copper/Aluminum, more balance, long time rotating .
2.Use the professional Ceramic Zircon Bearing, no need to add lubricating oil.
3.Can wash by water directly, more easy to keep it clean.
4.Great For Fidgety Hands, ADD & ADHD Sufferers Helps Relieve Stress.
5.Develop kids' creativity and imagination.
6. Perfect size suitable for Adults and kids, good to keep company with your kids.  
7.Easy To Carry,Small,Simple,Discrete and Fun, also effective for Focus and Deep Thought. 
Using Way: Hold spinner in one hand and use the other hand to spin it rapidly using small 
continuous strikes to keep it spinning indefinitely with practice, spinners can be spun using 
one hand only using the fingers of one hand to stop and start spinning .

It has many different styles as you can see above, it is really worth and cool to get one when 
you cannot sleep.

Try it, you will love it.